Applying for Social Security Disability is Difficult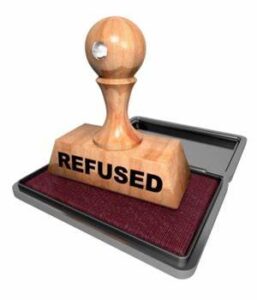 Navigating the complex and often overwhelming application process for Social Security Administration's (SSA) Supplemental Security Income (SSI) or Social Security Disability Insurance (SSDI) benefits can be a daunting task for individuals living with disabilities. Despite having legitimate claims, many people face denials and delays in receiving the financial assistance they desperately need. That's why the experienced disabilities lawyers at Wirth Law Office in Bartlesville, are here to help.
Choose Wirth Law Office for Your SSI/SSDI Needs
Expertise in Disability Law: Our qualified disabilities lawyers possesses in-depth knowledge of the laws and regulations governing the SSI and SSDI programs. They can provide you with a clear understanding of your legal rights, assess your eligibility for benefits, and guide you through the intricate application process.
Increased Approval Chances: By retaining a disabilities attorney from Wirth Law Office, you significantly improve your chances of being approved for SSI or SSDI benefits. Statistics from the SSA demonstrate that applicants who have legal representation during the hearing stage are more likely to be approved compared to those who represent themselves. Your lawyer will assist you in collecting and presenting compelling evidence to support your claim, prepare you thoroughly for the hearing, and effectively advocate on your behalf.
Reduced Stress and Anxiety: Applying for SSI or SSDI benefits can be an overwhelming experience, especially when dealing with a serious medical condition. Hiring a disabilities lawyer from Wirth Law Office can alleviate much of the stress and anxiety associated with the process. Your attorney will handle the paperwork, communicate with the SSA on your behalf, and provide the reassurance and support you need throughout the entire process.
Prompt Claim Resolution: An experienced disabilities attorney in Oklahoma understands the application process inside out and can expedite your claim for SSI or SSDI benefits. They will ensure you avoid common mistakes that often lead to delays and closely monitor the status of your claim, taking swift action if any issues or delays arise.
No Upfront Fees: At Wirth Law Office, our disabilities lawyers work on a contingency fee basis. This means that you only pay if you are awarded benefits, and the fee is typically a percentage of the retroactive benefits you receive. With the maximum attorney fee regulated by the SSA, you can rest assured that legal representation is affordable for everyone, without the burden of upfront fees.
Greatly Increase Your Chance of Approval With A Bartlesville Disability Attorney
Having proper legal representation significantly increases your chances of being approved for Social Security disability benefits. Statistics reveal that claimants who are represented by an attorney are far more likely to be approved compared to those without representation.
According to the 2021 Annual Statistical Report on the Social Security Disability Insurance Program by the SSA, claimants with representation at their hearing are approved for benefits at a rate of 62%, compared to only 42% for those without representation. This means that having an attorney increases your chances of being approved for benefits by 20 percentage points, resulting in a remarkable 50% increase in your statistical chance of approval.
The dedicated team of SSI and SSDI disabilities attorneys at Wirth Law Office in Bartlesville, Oklahoma is committed to helping you obtain the benefits you rightfully deserve. With our knowledge and experience, we ensure that your application is thorough and accurate, minimizing the risk of delays or denials due to missing or incorrect information. We also assist in gathering and submitting relevant medical and vocational evidence to strengthen your claim.
SSI/SSDI Eligibility Basics: Who Qualifies for Benefits?
To be eligible for SSDI benefits, individuals must meet specific criteria. They must have a disability that aligns with the SSA's definition of disability. Secondly, they need to have earned sufficient work credits through their previous employment. In addition, they must have contributed to the Social Security system through payroll taxes.
For SSI benefits, the requirements are slightly different. Applicants must have a disability that meets the SSA's definition of disability. Additionally, they must have limited income and resources. Moreover, to be eligible, individuals must either be U.S. citizens or meet certain residency requirements. In the case of children, they may qualify for SSI benefits if they have a disability that meets the criteria and if their income and resources fall within the specified limits.
Call For Consultation: Seek Expert Advice from Bartlesville SSI-SSDI Attorney
When preparing for your hearing, it is crucial to have the guidance and support of an experienced, disabilities attorney. The attorneys at Wirth Law Office in Bartlesville can assist you by explaining the hearing process, offering insights into what to expect, and helping you develop effective responses to potential questions from the administrative law judge (ALJ). They can also skillfully cross-examine witnesses and present compelling arguments in your favor.
Choosing an attorney who knows disability law is essential for achieving success in your case. The dedicated team at Wirth Law Office has a proven track record of helping clients secure the benefits they deserve. They possess the expertise and knowledge necessary to navigate the intricacies of the application process, giving you the best possible chance of success.
Don't face the Social Security Administration alone. Contact the experienced SSI and SSDI disabilities attorneys at Wirth Law Office by calling 918-213-0950 or using the convenient contact form provided at the top of the page.
Are you or a loved one living with a disability and in need of assistance with the SSI or SSDI application process? Hiring a skilled disabilities lawyer from Bartlesville can greatly improve your chances of success. Wirth Law Office offers expertise in disability law, increasing your likelihood of approval while reducing stress and anxiety. Moreover, their experienced attorneys can expedite your claim, ensuring a smooth process from start to finish.
Reach out to the Bartlesville disabilities lawyers at Wirth Law Office today. Simply dial 918-213-0950 or use the contact form at the top of the page to schedule a consultation.